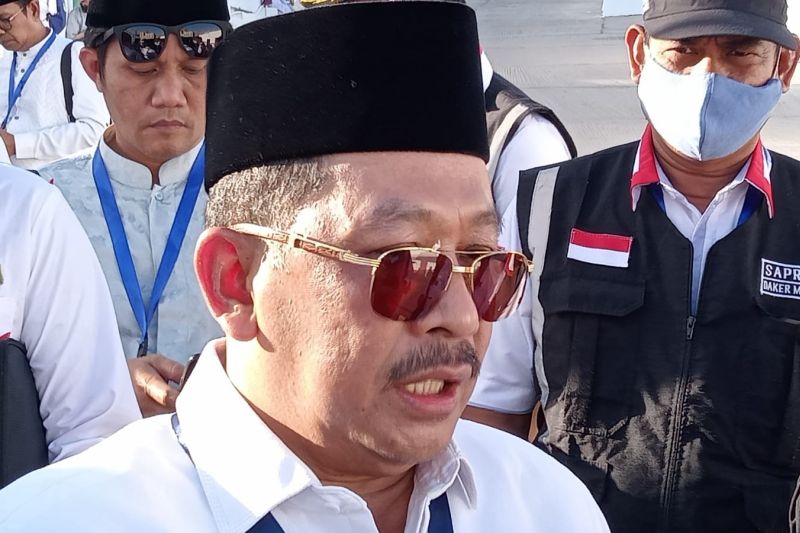 Prospective pilgrims should be careful in choosing the Hajj travel agency
Mecca, Saudi Arabia (ANTARA) –
Prospective Hajj pilgrims should be careful in selecting travel agencies serving the out-of-quota Hajj pilgrimage, Deputy Religious Affairs Minister Zainut Tauhid Sa'adi said.
"We expect (the out-of-quota Hajj pilgrimage) to be organized only by licensed travel agencies with a satisfactory experience and quality of service," Sa'adi noted here on Sunday.
The Deputy Minister pointed out that the Hajj out of quota, referring to the Hajj pilgrimage outside the national quota designated by the Saudi authority, is carried out by a mujamalah visa issued at the discretion of the Saudi government.
The Deputy Minister expressed his regrets for the pilgrims who did not perform their Hajj due to faulty special visa applications, especially the case where 46 Hajj pilgrims were denied entry by Saudi Arabian immigration to their arrival at King Abdulaziz International Airport in Jeddah on Thursday (June 30) due to problems with their mujamalah Visa.
The travel agency serving the 46 banned pilgrims, Bandung-based PT Alfatih Indonesia Travel, was known not to be registered in the ministry's data, he noted.
Sa'adi, who simultaneously serves as Deputy Amir al-Hajj (Head of Hajj) for Indonesia this year, said the incident would not happen if potential pilgrims carefully select their travel agency.
"(They have to check whether the travel agencies) have been registered, and those that are registered have to pass another qualification if they are allowed to serve special Hajj pilgrimage packages," the deputy minister explained.
He also urged pilgrims to ensure that all aspects including their travel documents are valid and properly prepared before departing for Saudi Arabia.
The case will be a valuable lesson for other potential Hajj pilgrims to be selective in choosing their preferred Hajj travel agencies, MK Amir al-Hajj noted, adding that the Religious Affairs Ministry will continue to to evaluate the Hajj pilgrimage performed with the mujamalah Visa.
Related News: 91,106 Hajj pilgrims left for Saudi Arabia: Authority
Related News: Ministry prepares online complaints service for 2022 Hajj pilgrimage