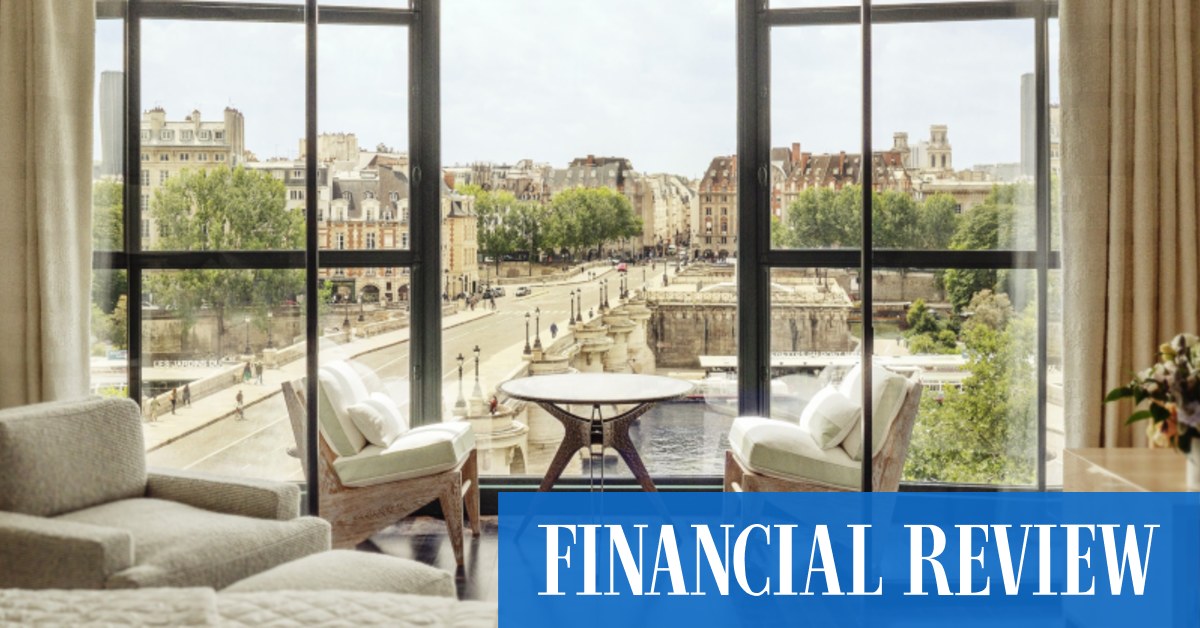 The city's newest hotels revisit classic chic
The building that houses the Kimpton St Honoré Paris originally housed the Samaritaine de Luxe department store. Curiously coincidentally, the Kimpton is not the only new hotel in town to have opened its doors in a former branch of La Samaritaine. At the foot of the Pont Neuf, the Cheval Blanc Paris opened its doors as part of a 16-year redevelopment of the flagship La Samaritaine building.
With its sparkling double-height lobby, Cheval Blanc Paris makes a dramatic first impression. In the rooms, designer Peter Marino's bright but understated interiors give pride of place to the hotel's greatest asset: its extraordinary views.
No other hotel in Paris offers such a front-row view of the Seine. If your budget doesn't stretch to one of the premium river-facing suites, the same panorama can be soaked up at the hotel's all-day bistro, Le-Tout Paris, one of four restaurants and bars of the hotel, including Plénitude, by the three-starred chef Arnaud Donckele.
For now, the city may not have any department stores left to renovate, but Paris is never short of historic buildings ready for redevelopment. In Pigalle, Soho House recently opened its first Parisian property in a mansion that was once the family home of Jean Cocteau.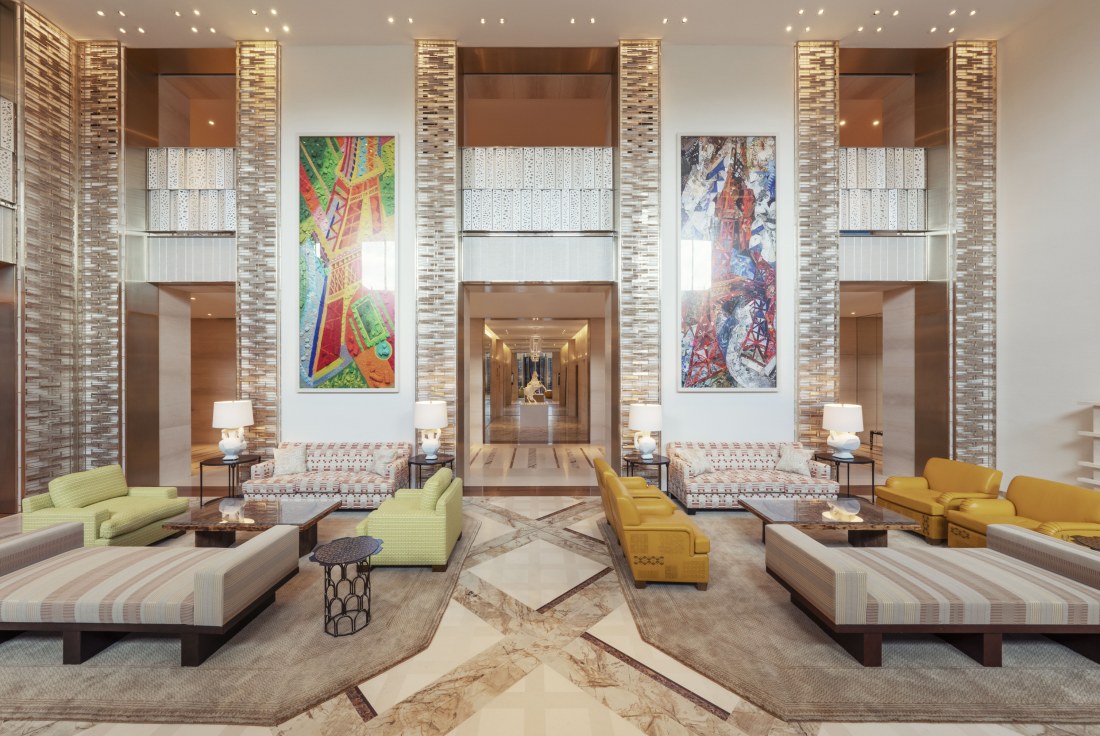 The company's in-house design team paid homage to the artist with designs in the fluid style of Cocteau decorating the stairwell, and sourced a range of opulent furnishings – four-poster beds, sofas in vintage velvets and fabric patterns from the Maison Pierre Frey archives – to harmonize with original elements such as plaster moldings and imposing wooden doors.
In the second arrondissement, the Hôtel du Sentier shares its building with the oldest covered passage in the city, the Passage du Caire. It's pretty easy to find: just look for the sculpted heads of the Egyptian goddess Hathor and you know you've come to the right place. (The Passage du Caire was designed during the "Egyptomania" that swept France after Napoleon's expedition to Egypt, which is also reflected in the names of nearby streets such as Rue du Nil and Rue d'Alexandrie .)
This hotel is welcoming in the best sense, with owners Charlotte and Samuel Castro emphasizing the personal touch. In fact, Charlotte Castro says, "I'm so committed to this project that in the first year, I think I'll personally accompany each guest to their room.
Ornamentation is avoided: "no decoration, only materials" is Castro's motto. The hotel's restaurant offers comforting classics such as blanquette de veau on the menu, while the owners' commitment to sustainability is demonstrated by shortening food supply chains and dressing staff in Dr. Martens in vegan leather.
JK Place Paris is also working on the atmosphere away from home. For its first foray outside Italy, the boutique hotel group has chosen a Left Bank location between Boulevard St Germain and the Seine, a stone's throw from the Musée d'Orsay.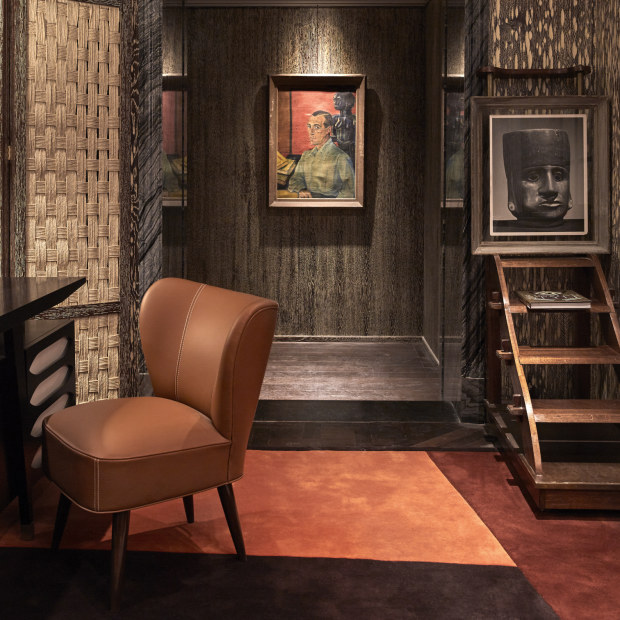 True to the understated style of JK Place, the entrance to the hotel – formerly the Norwegian Embassy – is so low-key it's easy to walk past. Inside, the ground floor consists of a series of lounges that flow into each other, then onto the restaurant and bar. Sofas and armchairs are arranged to provide plenty of inviting nooks to sit, and side tables are stacked with glossy coffee table books to peruse.
The hotel's opening may have been poorly timed – just months after opening in late 2019, France plunged into its first lockdown – but in every other aspect the hotel hits the mark. High ceilings and paneled walls – oak in one room, plaster reliefs in another – provide the perfect backdrop for the eclectic furnishings, a mix of bespoke pieces and objects that designer Michele Bonan has found in the Paris flea markets, including a set of lamps by Jacques Adnet for Hermès. Each room is individually decorated, but marble fireplaces and handmade Italian beds are standard issue.
Many hotels claim to treat their guests like family; JK Place is one of the few to deliver on that promise, whether it's thoughtful touches like free mini-bars or genuinely warm and personalized service. (This team will never forget how you have your coffee or your martini.)
A spa, gym (personal training is available upon request), and a glass-enclosed courtyard restaurant that serves superb Italian cuisine are icing on the cake.
Of course, the low-key approach isn't for everyone. If you prefer a hotel that dials in a bit of drama, Hotel Madame Reve may suit your style. Everything about this hotel draws attention, from the woodsy scent that permeates its hallways to its location around the corner from the Louvre and right next to the city's newest museum, the Pinault Collection at La Bourse.
Unusually for a boutique property, the hotel has two restaurants as well as a spa, and its burnished color scheme envelops even the most compact rooms in a warm glow. However, it's in its common areas that Madame Reve really shines.
It's a toss-up as to which area is the most memorable. A 1,000 square meter roof — straddled by Eiffel-inspired beams that create a parasol effect — provides an inviting summer playground, but Madame Reve Café is Paris at its best. The magnificent double-height space, with its wooden bar, towering columns and cascading curtains, was originally designed as a post hall – a reminder of another thing we envy of the French: their ability to bring a sense of occasion to any activity, even one as mundane as sending a letter.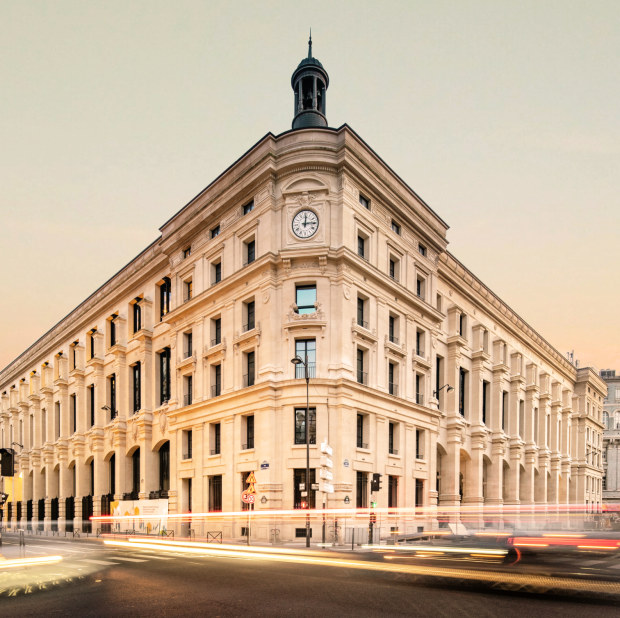 FOLLOWING
Kimpton St Honorstar Paris kimptonsthonoreparis.com
White Horse Paris whitehorse.com
House Soho Paris sohohouse.com
Hotel du Sentier hoteldusentier.com
Mrs Dream madamereve.com
The writer stayed at Kimpton St Honoré Paris and Madame Rêve.